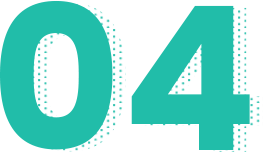 Step 2:
Setting up goals and objectives
The most important part of the advocacy plan is to define what you intend to achieve:
Establish a medium or long-term goal – a vision for change.

Design a short term and a measurable objective.

Be sure that your objective is SMART (Specific, Measurable, Achievable, Realistic, Time-bound).

Focus on challenges and opportunities.

Think: Do qualitative or quantitative data exist to show that the objective will improve the situation?

Be sure to identify the specific action or response required to fulfill the objective.

Who can take the action?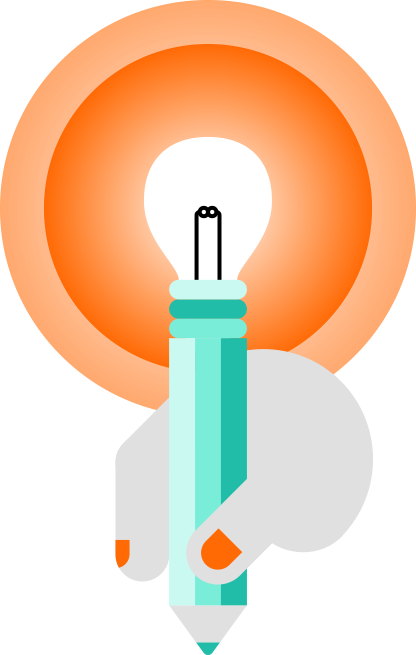 Having understood the context and based on the problem analysis and the challenges and barriers that we have identified we can now set the objectives and then identify the specific actions or responses required to fulfill them.

TOOL 2. Examples of Objectives' Analysis
Objective:
Modernizing digital policies in prison
Urgent need for Internet access to remove barriers to digital literacy / possibility for the detainees to enroll to distance education courses / use digital services for rehabilitation, education, and reintegration.
Prisons consider security concerns more important than educational goals / lack of political will to access the appropriate technology for this limited external communication.
Our school children are experts in digital technology, while our detainees "constitute one of the most impoverished groups in the digital age" (Jewkes and Reisdorf, 2016, p. 1).
Covid-19 provides the ideal opportunity to reform outdated prison systems
A study in 2017 (The Effect of Digital Technology on Prisoner Behavior and Reoffending: A Natural Stepped Wedge Design) showed the effects of prison digital technology on prison behavior and reoffending. According to the study, prison behavior was significantly improved, and reoffending in the community was significantly reduced. This suggests that by introducing detainees to modern technology it can transform their lives from dependency to self-responsibility, where they can learn new ways of behaving in a supportive rather than a punitive environment.
Finland's Smart Prison Project – The Smart Prison Project was started in October 2018 with the purpose to introduce a new prison concept that uses digital services for rehabilitation, education, and reintegration. The objectives were to install cell devices, with a smart system, in to the new Hämeenlinna women's prison and develop the use of digital services in all Criminal Sanctions Agency's (CSA) units (ideas to use: use of computers with restricted access to the Internet, via a whitelist. The list of accessible sites could include Moodle, through which the prison population can study, news reading, and other selected websites that support rehabilitation).
Underline the importance of modernizing digital policies in prison; raise awareness on the need of access to technology, advocate along with prison managers on the weighting between security and digital literacy for the reintegration of detainees.
Prison managers and educators in prison / policy makers
Objective:
Prison education and trainings link with employability
Due to the stigmatizing mark of a criminal record along with the association between education levels and employment, relatively high rates of unemployment have been observed for ex-detainees. However, access to legal employment is the key to reduce recidivism and the postprison social disabilities that ex-detainees endure.
(1) Adult education is much more than the acquisition of skills or the accumulation of knowledge. That's why a combination of basic, soft, and technical skills is needed. (2) Stigma continues to have a significant effect on employers, (3) Vocational training sometimes could not be continued outside prison.
There are a lot of professions that are in great demand in the labor market as well as professions that can offer self – employment.
Research shows that being employed reduces the risk of re-offending by a third or even by a half.
Corporate evenings in prison / The Netherlands – Every year PrisonVught organizes two corporate evenings in collaboration with its Labor Department, Case Managers and Security. About 40 to 50 employers are invited to meet PrisonVught on a Wednesday evening. These meetings have two goals: To show employers what kind of work PrisonVught does, in order to possibly win orders and to introduce them to detainees who are motivated to work after detention. These evenings always deliver great results, because many prejudices about detainees are removed, because they see the detainees at work, and can start a conversation with them. Some of the results are that some companies have employed detainees after detention and that they can contact them for a work experience placement during detention.
Memorandum of cooperation for the labor reintegration of detainees and ex-detainees / Greece – A memorandum of cooperation was signed between OAED the Greek Manpower Employment Organization and Epanodos with the aim of preparing the reintegration of detainees and ex-detainees into the labor market. The cooperation concerns the development and implementation of targeted actions and programs, with the aim of effectively promoting the employment of adults and minors in order to achieve their placement in jobs with parallel preparation and support.
Underline the strong connection of the training courses with the labor market
and their focus on job openings / organize communication evenings with employers and the local community / advocate the need to give motivation to employers / networking with the National Labor Force Organizations / advocate the need to provide technical skills in prison in close liaison with, those specialized agencies in society (local authority, government agencies, professional bodies) to ensure their continuation outside.
Prison managers / employers / local authorities / policy makers