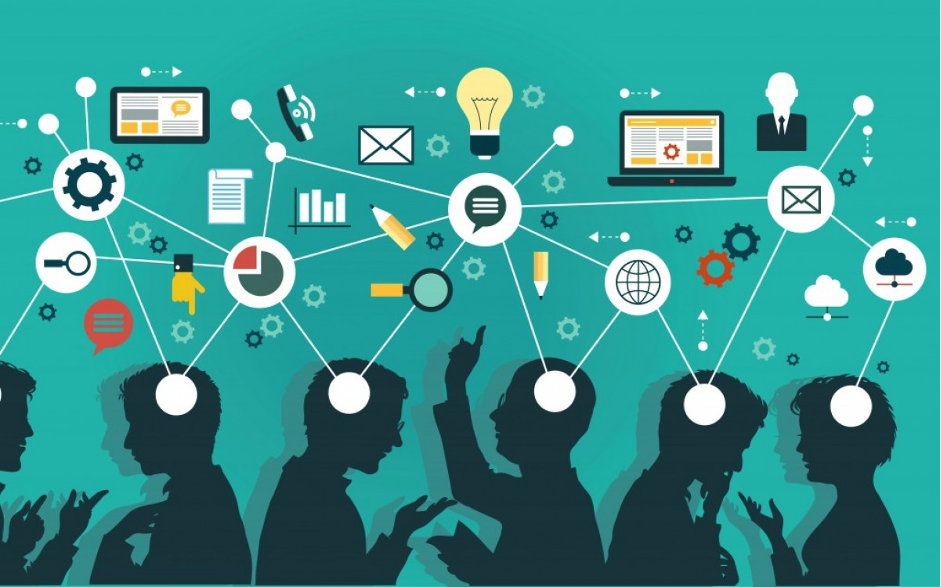 What competencies will enhance the employability of detainees? A survey by Tirantes in The Netherlands set to find out
What do companies look for in prospective employees nowadays? And, what if these employees have recently got out of prison and are looking for a fresh start? These are some of the questions that Theo Van de Veerdonk, the director of the Dutch social enterprise Tirantes, aimed to get answers for with a survey to Dutch employers.
What are the top skills sought by Dutch employers today?
Tirantes is the Dutch partner of the Convicts Upskilling Pathways (CUP) project, which aims to improve the chances for (ex) prisoners to enter the labour market after detention. Tirantes focused on so called 21st century skills, asking large and small companies, as well as prison work departments in The Netherlands to identify the top competencies they look for in workers.  As COVID-19 has profoundly disrupted our economies, and digitalization has accelerated, it is still unclear which jobs and which competencies companies will prioritise. I was very surprised that companies responded to the survey, even in the midst of the pandemic. This has given very useful insights in what skills they are looking for in employees.
The findings confirmed that soft skills including the ability to communicate effectively, being flexible, being proactive, collaborative and problem solving are the most sought after in prospective employees, especially if they are former detainees, by companies both large and small.
Identifying the top 21st Century skills
The survey focused on 13 skills, namely: creativity, critical thinking, problem solving, self-regulation, social and cultural skills, communication, collaboration, taking initiative, flexibility, time management, digital skills, information skills, independence. Respondents were asked to score each skill based on their importance to them.
In total, 20 companies and 10 prison work departments contributed to the research. Among these were some very large private sector companies such as Heineken and Randstad Nederland, as well as public entities including the Municipality of 's-Hertogenbosch and UWV (Public Employment Service). Together, these companies employ over five thousand people in the Netherlands, providing Tirantes with a robust research sample.
Glossary of 21st Century Skills
Creativity: the employee has the ability to find new and/or unusual but applicable ideas for existing issues
Critical thinking: the employee has the ability to come up independently with informed and argued considerations, judgments and decisions
Problem solving acting: the employee has the ability to recognize a problem and after that the employee comes up with a plan to solve the problem
Self-regulation: the employee is able to act independent and takes responsibility for that in the context of a specific situation/environment, taking into account the own capacities
Social and cultural skills: the employee has the ability to learn effective, to work and to live with people of different ethnic, cultural and social backgrounds
Communication: the employee is able to transfer messages goal orientated and understand these messages
Collaboration: the employee works together on a goal and is capable to complement and to support others
Taking initiative: the employee acts on own initiative, without incentive of someone else, takes action and doesn't wait. Through this you signal opportunities and problems, you make proposals and introduce proposals. You introduce solutions or come into action yourself
Flexibility: the employee is able to adapt easily to a changing environment, method of working, work-time, tasks, responsibilities and behaviour of others
Time management: the employee disposes of skills to work effective and efficient. It means that the employee organizes time in a way that as much as possible important tasks are executed within the available time
Digital skills: the employee has knowledge and skills which are needed to understand the operation of computers and networks and to deal with it
Of all the skills, the research found that for both larger and small companies, as well as for work departments in prison, five skills are the most important: Communication, collaboration, taking initiative, flexibility and problem solving.
Larger companies considered most of the 13 skills important or rather important. Self-regulation was the only one of lower importance.
In smaller companies instead, some skills such as digital skills, creativity, critical thinking, time management and information skills scored lower.
Similarly, in prison work departments, digital skills and information skills had a lower score.
Applying the findings to the CUP project
Findings from the survey will be used to inform the development of education and training modules in the penitentiary institution in Vught as part of the CUP project. The outcome of the reseach is clear: in our CUP project we have a clear focus on the most important skills prisoners need to find their way into the labour market after detention. We will highlight these skills in the training modules which will be developed for P.I. Vught and prison staff will be trained to guide prisoners to achieve a higher level of communication skills, collaboration, taking initiative, flexibility and problem solving.
This fits perfectly with the main aim of CUP and I hope that colleagues will conduct similar surveys in Italy, Greece and Cyprus to inform the development of training modules across five more prisons.